amplifier
<< back
description:
Amplifier based on Irek's Uniamp 150.
Uniamp is a complete power amplifier unit including two channels, power supply, thermal and short circuit protection. Some parameters from author's home page:
- 120W/4Ohm per channel.
- on-delay speakers connection (wiithout relay!)
- range 4Hz-50kHz
- THD 1khz 1W <0,05%
- S/N 90-96dB 1W (A) (depends on volume potentiometer position)
- dynamics 107-114dB (A) (depends on volume potentiometer position)
Power unit is powered by 250W/2x35V toroidal transformer. Whole amp is controled by my 'driver' module, including stand-by, input switching and DC output protection. There is simple stereo output connection for my subwoofer. Front panel was made from PA6 aluminum and at first it was sandblasted and later anodized on black. The volume knob and the volume knob ring were made from aluminum too. There is a little plexi glass circle on the back side of the front panel, right behind it is located a IR receiver. Left and right side of amp were made from some type of hardwood I don't know what exactly it is. Bottom, back and top plates were made from stainless steel and painted on black with normal spray.
overview: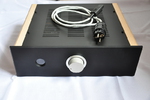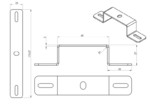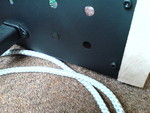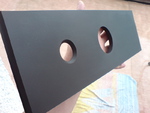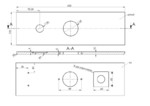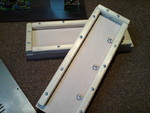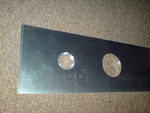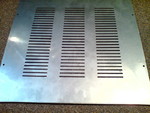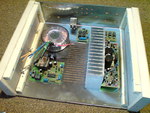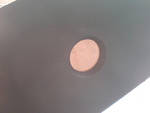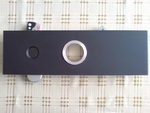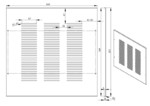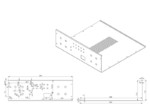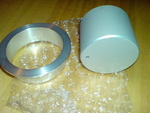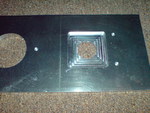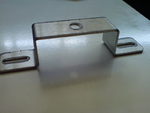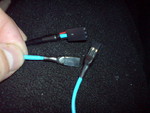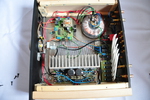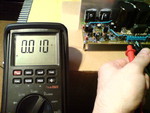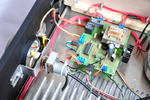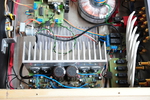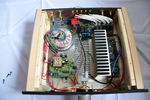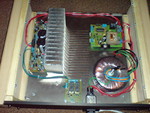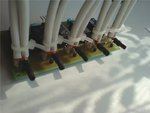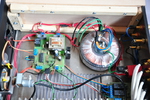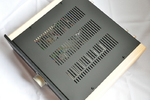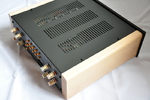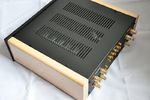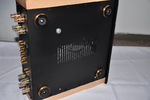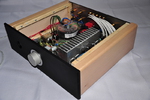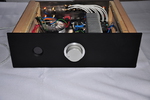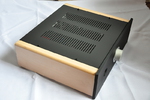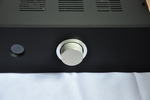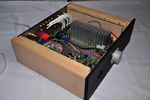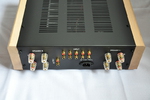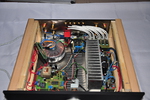 the rest:
If you have some questions about this project or you need some 'materials' etc. just e-mail me.
I will try to help.
external:
diyaudio.pl