subwoofer
<< back
description:
Subwoofer based on 12" GDN 30/120/1 speaker with double magnet from Tonsil (Tonsil is a polish company which is producing speakers since 1945. Some specs., 120W RMS [but of course you can overpower it easily], FS 24Hz, QTS 0.26, SPL 89dB, impendance 8 Ohm).
I'm using Holton AV400 to drive this speaker. Amplifier is connected to the 500VA 2x55V AC toroidal transformer (with 'soft-start' module).
There are 4x10000uF capacitors with the 50A bridge in the amp power supply section (yeah, 50A because it was really cheap bridge, there was almost no difference in price between 20A and 50A ;)).
There is second tiny power supply, especially for low-pass filter (symetric +/- 15V DC).
I'm using SUB4 LP/VOL module. It's a standard LP module with volume control, frequency cutoff control and phase displacement control. (some specs., freq cut-off 40Hz-120Hz [24dB/oct], phase displacement from 0 to 360 degrees, 20Hz subsonic filter [36dB/oct], LOW and HI input with input signal adder)
Stand-by and control module based on my sub-driver (see other project). As you can see I made second speaker output because one day I would like to make second the same subwoofer (but it will be passive) and I will connect it to this one in parallel mode (Holton AV400 is enough for handle both of Tonsils, two 8 Ohm speakers in parallel mode makes one 4 Ohm "stronger" speaker).
Ahh... I almost forgot... 'The Box'.
The measurement of the speaker chamber has 76.8 liters (40x40x48 centimeters). Bass-reflex tube is 18 centimeters length with 10 centimeters diameter. In the back of the box is the second chamber for the electronics parts (40x48x10 centimeters).
I glued natural veneer to the box (poplar) and I left the rear panel in black color.
overview: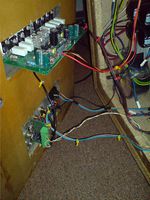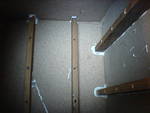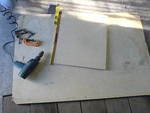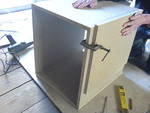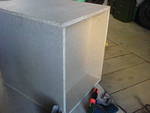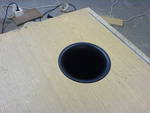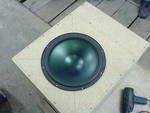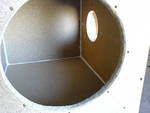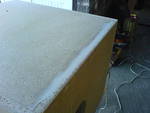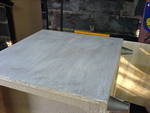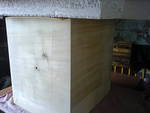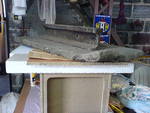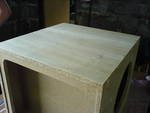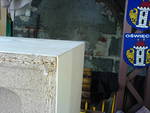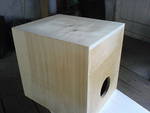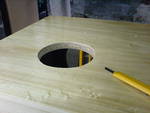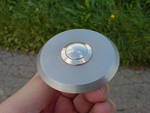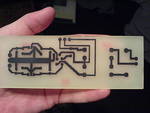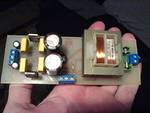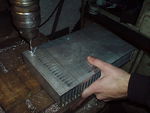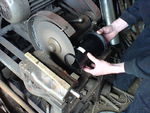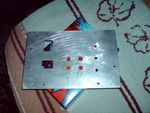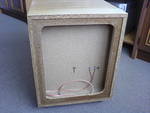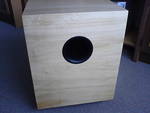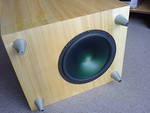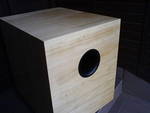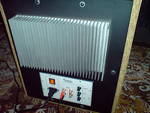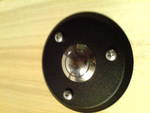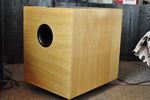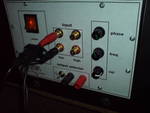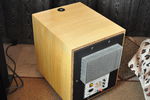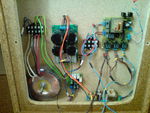 refresh: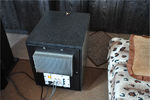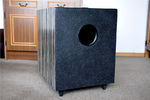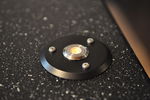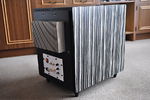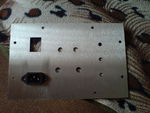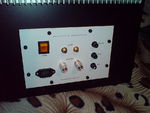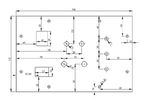 Now, my subwoofer looks like my speakers. If you're curious, those white spots are made by using flash.
the rest:
If you have some questions about this project or you need some 'materials' etc. just e-mail me.
I will try to help.
external:
diyaudio.pl